The Plant Based Eatery Gone Mobile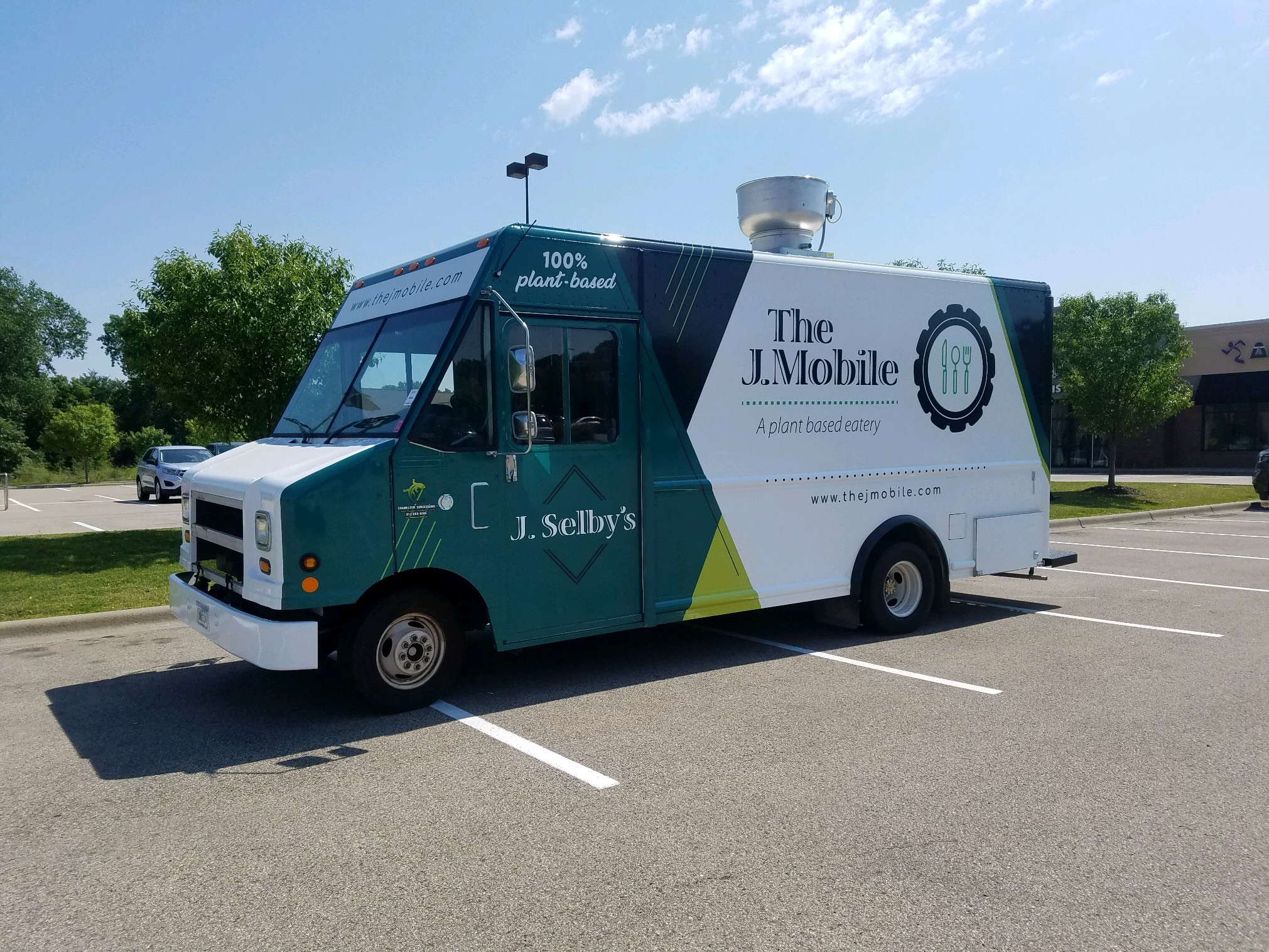 Come see us at one of our many events this season! We will be at festivals, breweries, distilleries, and more. You can find a full calendar of events here!
* Please note beginning and end times are approximate.
As the popularity of the plant-based restaurant, J. Selby's, has grown during its first year and a half, so too the number of customers pushing owner Matt Clayton to launch a food truck. In response, Clayton and team rolled out the J. Mobile, a 100-percent plant-based food truck, in August 2018.
"The J. Mobile is receiving the same enthusiastic response as our 100-percent plant-based food in the restaurant," Clayton said. "Though our menu on the truck differs from the fare offered at J. Selby's, what remains the same is our commitment to offering a delicious plant-based spin on familiar foods."
Impressed by her unique, creative flare, devotion to making food people want to eat, and her intense desire to master the food truck format, Clayton chose Diane Satriano to lead the J. Mobile. A J. Selby's line cook since the restaurant opened, Satriano is a veteran of the local restaurant scene.
"When it became clear to me that the time was right for the truck," Clayton said, "it was equally clear that Diane was just the person to put in charge. And ever since she began developing the menu, everyone on staff has been hungrily anticipating the rollout."
The J. Mobile was on hand at the 2018 Twin Cities Veg Fest in September. Stationed near J. Selby's annual chocolate chip cookie give away, the food truck enjoyed non-stop business as Satriano was joined by several members of the restaurant staff.
"Few things are better than feeding people and seeing them love it," said the J. Mobile's chef. "We kept making food, moving the line, and to receive so many compliments was very gratifying."
The plan for the J. Mobile includes two to three days of traditional street service with special events rounding out another two to three days per week.
"A food truck is meant to be out there finding a place alongside a curb somewhere, serving quick, quality, carry-away meals for folks," Satriano said. "To that end, we'll be hitting many of the same food truck spots in St. Paul and around the area. But in keeping with Matt's mission to bring delicious plant-based food to all, we will be available, for hire, year-round to serve all types of special events like weddings, birthdays, grad parties, you name it."
J.Selby's, founded by Matt Clayton and opened in 2017, is a restaurant offering customers 100-percent plant-based takes on American classics, like burgers, chili dogs, wings, desserts and more. J. Selby's is a part of The Plant Based Eater, Inc. and the J. Mobile is part of Mobile Vegan Foods LLC.